Welcome, one and all, to the grand official website of the one and only Riviera Software!  Here on this website, you'll find freeware projects and productions available for download.

The Games page consists of our freeware computer games, Tempest City and Escape from Camp 22, and the soundpacks page contains the sound mods we have put together for Left 4 Dead, Left 4 Dead 2, Counter-Strike Source, and Counter-Strike: Global Offensive.  The archives are collections of all the weapon and special effects sounds that we have recorded from various games. Mateoski Productions has a site linked to with additional sound mods created by Mateoski Productions.

If we think of any links to add, we'll add them.  Until then, updating the links page seems rather moot.  Besides, we like it the way it is.

If you have any sound requests, use the form at the bottom of the page and we will get into contact with you eventually. The form is linked to a hotmail/outlook account, so keep an eye on your spam folder in case your response ends up there.


December, 2016

A new sound archive is available, containing all the new sound effects from the 2016 update to Counter-Strike: Global Offensive. Grab it and all 400+ sound effects
here
.
April 4, 2016

The
links
page has an actual non-Link link on it. That's gotta mean something.
January 22, 2016

More updates. We've got a full page now for the
Crysis Mixtape
, courtesy of Mateoski Productions, Riviera Software, and MrSaint1023, which is available for both Left 4 Dead 1 and 2 and is now ready for download. The
Battlefield Mixtape
is also now available in version 2 for Left 4 Dead 2. New links and a new page for sound mods for Fallout: New Vegas coming soon.
January 17, 2016

May 6, 2014

After the success of the Battlefield Mixtape, we've released the
Payday 2 Mixtape
, which re-awesomizes all the sound effects from Payday 2.  It is now available for Counter-Strike:
Global Offensive, Counter-Strike Source, Left 4 Dead 2, and Left 4 Dead.

April 17, 2014

Payday 2's weapon sounds are now available in the
Archives
.  We've also released the
Battlefield Mixtape
sound mod, which contains all sorts of awesomeness created using a bunch of technical sound terms that make us sound really smart.  Check it out.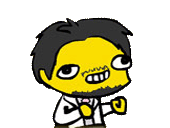 Questions? Comments? Requests?